Zambia Digital Ecosystem Country Assessment (DECA)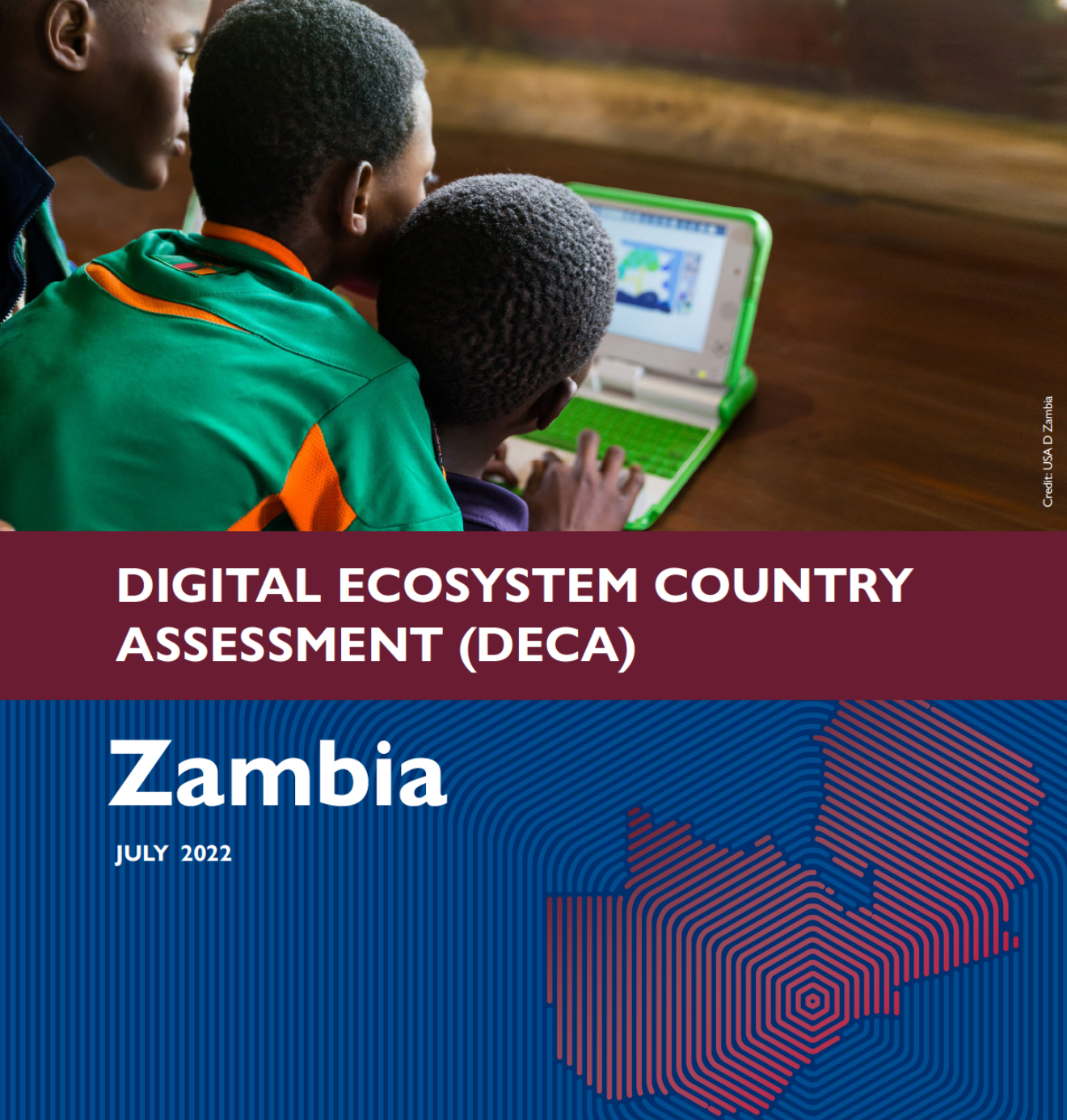 09/16/2022
The Digital Ecosystem Country Assessment (DECA), a flagship initiative of the Digital Strategy, identifies opportunities and risks in a country's digital ecosystem to help the development, design, and implementation of USAID's strategies, projects, and activities. It informs USAID Missions and other key decision-makers about how to better understand, work with, and support a country's digital ecosystem.
The Zambia Digital Ecosystem Country Assessment report outlines the key aspects of the country's digital ecosystem and provides recommendations for the international development community to create a more inclusive, safe, and enabling environment to achieve development outcomes.
USAID's Digital Strategy charts an Agency-wide approach to development in a rapidly evolving digital age. Building on decades of USAID leadership in digital development, the Strategy outlines USAID's deliberate and holistic commitment to improve development and humanitarian assistance outcomes through the use of digital technology and to strengthen open, inclusive, and secure digital ecosystems.